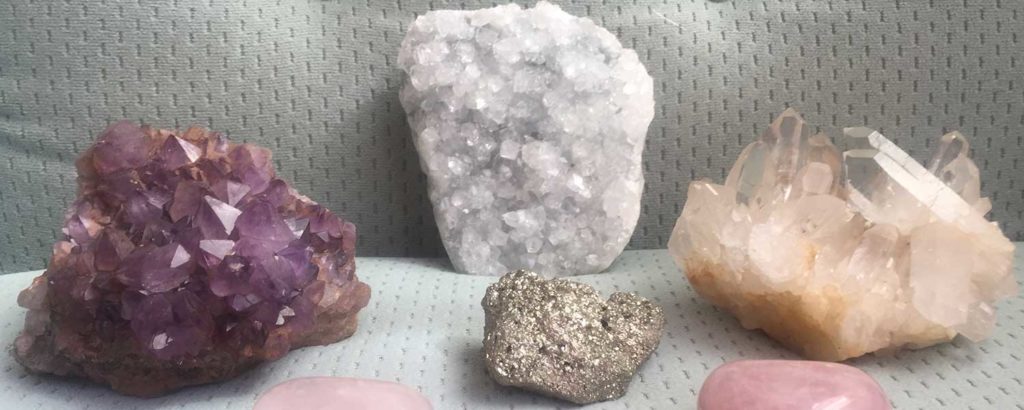 Vibrational Therapy
Healing with Magnetic Energy and Geometric Configurations. I use large clear quartz crystals that I program specific to the needs of the client. To remove energy that is held in the emotional body that is blocking you. Gives you the energy that you require and assist you to make the changes that are necessary. It harmonies your energy field. You will feel relaxed and comfortable in your body. A sense of well being occurs.
Investment $170 per hour
LONG DISTANCE THERAPY
Long Distance Therapy is a service done when the client is absent usually because they are unable to attend a one to one session in person for some reason or another. You can ask for this service for yourself, your children, loved ones, friends, and family. Some examples: people in need of energy, to help them make decisions, to help them to recover from an illness.
Investment $170 per hour
CHAKRA BALANCING AND CLEARING
Using magnetic energy, breathing, colour and light the chakras are balanced and aligned. You are revitalized, relaxed and all stress is released and you will feel at peace. The mind becomes clear and calm and you feel grounded and centered. The emotions are gently released and the system is balanced.
Investment $170 per hour
POLARITY
Based on principles of energy, and body work this is a unique system used in Atlantis. Using magnetic energy helping you to achieve balance and harmony between the spiritual and physical aspects of yourself. The bio magnetic field of the body is harmonized to help strength the physical body so the body then can start to heal itself. The immune system is improved, better sleep is promoted, cell reproduction normal. You will feel at peace in your own body. You will gain mental and emotional balance.
Investment $170 per hour
VIBRATION ADJUSTMENT AND HEALING
Working on the subtle bodies and the human energy field of the body called the aura. Removing energy that is not beneficial to you. Repair to the aura of energy leaks so you do not pick up emotional patterns and thoughts that are not beneficial for you. Helps to strengthen your aura to create a strong buffer zone to stay in your own power. Giving you the energy to strengthen you spiritually to help you make the decisions or choices you need to make. Harmonizing the subtle bodies and the physical body for inner peace and strength. Raising your vibrations for greater harmony between mind, body and spirit to follow your higher will to release old patterns, situations, conditions and people that no longer serve you for the highest good. To speed up recovery, to calm, soothe, to send energy to particular parts of the energy anatomy where there are problems which are affecting the physical anatomy and much more.
Investment $170
Atlantean Geometric Healing with Crystals in the Magnetic Field
The Practitioner sets the conditions for the energy the crystals will carry, and the purposes it provides:
4 Treatment Types
When your soul is ready to begin its work (life purpose) at the conscious level and for some reason your conscious mind does not permit the union of the soul at all levels, so you are not producing within the purpose of your incarnation. This is where healing with crystals comes in to realign your vibration and remove any blockages for union at all level of consciousness, enabling you to achieve your purpose for being here.
Full body full energy system healings.
Enhance your spiritual vibrations & awareness. This particular healing will have a permanent effect if done once a week for 4 weeks.
A particular type of magnetic field is used to repolarise the organs inside the body, to help eliminate disease and to correct the aberrations in the magnetic field around every organ of the body.